Coiling Springs from Large-Diameter Wire
Automated Industrial Motion pushed the envelope for single-point spring coilers when we developed the AIM 4000 to fit a customer's needs. This world-class spring manufacturer had been using a W25 mechanical coiler, and our solution significantly improved production output while reducing setup times and facilitating manufacture of parts without secondary operations.
The spring coiler we developed for this customer remains the most powerful coiler in our lineup. It is capable of coiling wire up to .787″ in diameter with a feed speed of up to 60 inches per second. Despite its heavy duty coiling capabilities, the AIM 4000 maintains the same versatility as our smaller machines.
To learn more about the AIM 4000 spring coiler and its applications, read our blog post or watch the video below: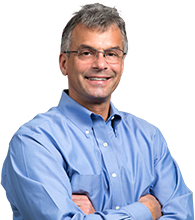 Need help?
Our experts can help you find the best solution for your manufacturing need. GET A FREE QUOTE