Automated Solutions for Solenoid Manufacturing
In order to provide a customer with an automated solution for solenoid manufacturing, we designed and implemented a full-service system based around our AIM 100 Pneumatic Coiler.
The pneumatic version of the AIM 100 spring coiler is a more cost-effective option for manufacturers who don't need the customization and CNC controls offered by our standard line of spring coilers. We combined the pneumatic coiler with a power dereeler, inductive stress relief and in-line quality control. With the push of a button, the manufacturer can send wire in one end of the system and produce finished, stress-relieved, quality-tested springs at the other.
This coiler setup is intended for on-demand production of specific springs. Material is fed from a powered wire dereeler into a pneumatic coiler. The spring is produced with one stroke of a pneumatic cylinder. Pneumatic power creates quick, efficient and consistent coiling. Once the spring is made, it is carried away by an air tube and dropped into a rotary table to be stress relieved. The system then automatically performs spring set operations, then checks length and load. Good springs feed directly to an automated assembly station, while non-conforming springs fall into a scrap bin.
To learn more about our setup for producing return springs for automotive solenoids, read our blog post or watch the video below.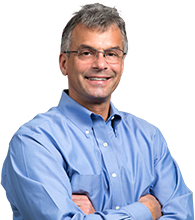 Need help?
Our experts can help you find the best solution for your manufacturing need. GET A FREE QUOTE