In-Line Automation Coilers for On-Demand Spring Coiling
Our AIM 100 Pneumatic Spring Coiler is designed for easy integration into automated manufacturing systems. For OEM companies requiring springs on demand, our pneumatic coilers offer a cost-effective option. Production workflows that benefit from our in-line coiling systems include:
Light switches
Electrical outlets
Irrigation heads and valves
Safety syringes
Disposable devices
Automated Industrial Motion provides turn-key systems for on-demand spring coiling, testing, and delivery. Springs requiring stress relief are delivered from the coiler to a rotary spring processing unit for stress relief, load check, length check, and part sorting. Springs are generally delivered to point of assembly using pneumatic blow tubes; however, other methods of placement, such as ID wires or pneumatic grippers, can be provided. To learn more about how our in-demand spring coiling systems work, check out our blog post or watch the videos below.
Spring coiling and testing systems are completely tooled, programmed, tested, and approved prior to shipment. Our state-of-the-art CNC spring coiling equipment offers the latest machine tool technologies, including PC controls, Windows-based software, industrial touch screens, and machine/part homing sequences. Advantages include high-speed coiling, quick part change, and standardized tooling, all of which are proven to support capital equipment investment.
All of our on-demand spring coiling, stress relief and delivery systems are designed, built, serviced and supported right here in the USA.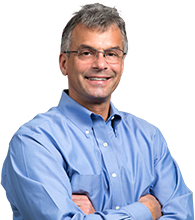 Need help?
Our experts can help you find the best solution for your manufacturing need. GET A FREE QUOTE