Garage Door Spring Production from Start to Finish
Our customer had a need to produce 2″ residential garage door springs with a highly specific set of characteristics.  Automated Industrial Motion solved the problem by integrating an AIM 3000 coiler with powered wire payoffs, a part support rack, and an automated load to a large in-line oven for stress relief.
The oven used in this configuration is sized specifically to customer specifications. We utilize an in-line oven because they have been proven more efficient in stress relieving springs than batch ovens.
Following stress relief, these garage door springs enter an Egyptian coating paint tank with a drying conveyor. After painting, springs are transferred through an inkjet printing head for identification with wire size, diameter, length and any other information that may be required.  
Additional automatic post-processing operations include spring coning and spring looping. AIM's coning station automatically assembles die-cast cones into each spring end. Cones inserted at the same time make the operation quick and efficient, easily keeping up with the high-speed spring coiler. AIM's looping station is ideal for looping the ends of commercial garage door springs. In this station, spring ends are located and looped to exact print specification. A series of sensors and controls are featured on each station to assure conformance with all quality requirements.
To learn more about AIM's all inclusive solution for garage door spring manufacturing, watch read our blog post or watch the video below: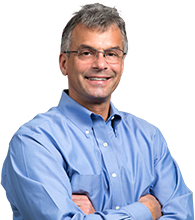 Need help?
Our experts can help you find the best solution for your manufacturing need. GET A FREE QUOTE