Automated Industrial Motion (AIM) offers a complete line of constant force spring coiling equipment. Our world-class CNC coiling machines are customized specifically for high tensile, flat strip constant force springs. We know what it takes to manufacture durable, precise constant force springs, and our spring coiling equipment is up to the task.
Based around any of the CNC coiling machines in our lineup, constant force spring manufacturing systems can include a wide range of features and add-ons, such as:
pneumatic and servo actuated press units;

cassette tooling;

powered wire payoffs;

in-line stress relief ovens;

and lubrication dip tanks.
With feed rates of up to 675 feet per minute, output rates can exceed 2,000 springs per hour depending on the developed length of the part. Our state-of-the-art equipment offers the latest machine tool technologies including PC controls, Windows-based software, industrial touch screens, and machine/part homing sequences that support quick and repeatable setups.
Constant Force Spring Manufacturing Services
In cases where volume of demand does not support the purchase of new equipment, AIM can provide constant force spring manufacturing services on a contract basis. Using our own state-of-the-art coiling machines, we'll work with you to determine the optimal setup to produce constant force springs to your specifications. We can also provide CNC machining services in-house, as well as heat treating and quality control. Contact us today to find out how we can help you bring your constant force springs to market.  
Read more about constant force springs on the AIM Blog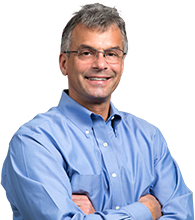 Need help?
Our experts can help you find the best solution for your manufacturing need. GET A FREE QUOTE