DuraBond Slide technology was developed exclusively for AIM CNC Coilers. The linear bearing surface is ideal for the small repetitive moves inherent with most spring making processes; thus the reason that ball bearings do not recirculate and cause surface Brinelling. The same technology was developed and offered as a replacement for bronze dovetail slides on mechanical spring coilers which revolutionized the industry. Our DuraBond linear bearing surface slides are available in a variety of widths and lengths for other machine tool applications at www.durabondslide.com.
At AIM, our square gib design incorporates a Rulon-coated surface, which provides high load capacity, is resistant to contaminants, and operates without lubrication. The slides are extremely durable and provide high accuracy.
30-day free trials available to prove performance.
Advantages
Low Maintenance – Rulon bearing surfaces are resistant to contamination and require no lubrication, thus eliminating the need to adjust, grind, and refit slides.
High Performance – Historically, process capability improves by more than 50%.
Long Life – Our Rulon technology has been in the field for over 15 years with great success.
Slide Refurbishment Services — Slide rebuild services are available for most spring coiling/wire forming slides.
Slide rebuild and retrofit services also available for most spring coiling and wire forming machines. Surfaces are retrofitted with Rulon linear bearing material for ultimate performance. We service the following brands: Fenn Torin, Wafios, Shinko, Nu Coil, HTC, Bobbio, Herdon, Simplex Rapid, Simpco, and any slide that can be removed independently from the machine.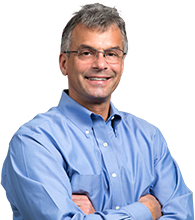 Need help?
Our experts can help you find the best solution for your manufacturing need. GET A FREE QUOTE
Warranty
Retrofit slides are guaranteed for two years from the date of purchase. If the slide fails to meet performance expectations, we'll repair it, replace it, or refund your original investment.
For custom DuraBond Slides, visit www.durabondslide.com